This will be the last post on my Blog. I will keep it active, as the reason I started was to share my collaborative learning methodology. So if someone finds anything useful that they can steal, change and adapt or be inspired to do something different, it will be a useful bit of cyber flotsam.
After teaching for twenty five years at Grange Primary School I have decided it was time to hang up my chalk and pursue other interests, while also spending more time with my family. Although I dearly loved building trusting relationships with students and supporting them to be the best learners they can be, I knew it was also time for me look after my own wellbeing and spend more time with Peter my understanding husband. He retired too!
So my teaching career, which I excitedly began in 1978, ends in 2018, as I will take long service leave before officially retiring later in the year.
So on the 15th of Dec 2017 I said goodbye to my last class ever… with a few tears I have to admit. They were happy to be off for their annual summer holidays, but like me we were sad to say a final farewell.
One of the hardest things was to dismantle the room and disperse my resources. How bare this looks on our final day. I will miss this bunch!
There were more tears as I had to farewell the students who, of course, mean everything to me. It is these small folk that I will truly miss the most and it was a difficult thing to say good bye. I was very touched by the beautiful book presented to me at the final assembly. I absolutely loved the Star Trek Theme…now how did they Know?
A clip from the presentation
I want to thank my dear colleagues and students, past and present at Grange Primary School for their heartfelt well wishes and an absolutely hilarious and gracious retirement send off, I will miss the intellectual discussions and friendships. Maybe not the homework or yard duties!
This slideshow requires JavaScript.
Good byes are never easy. I have never perfected that.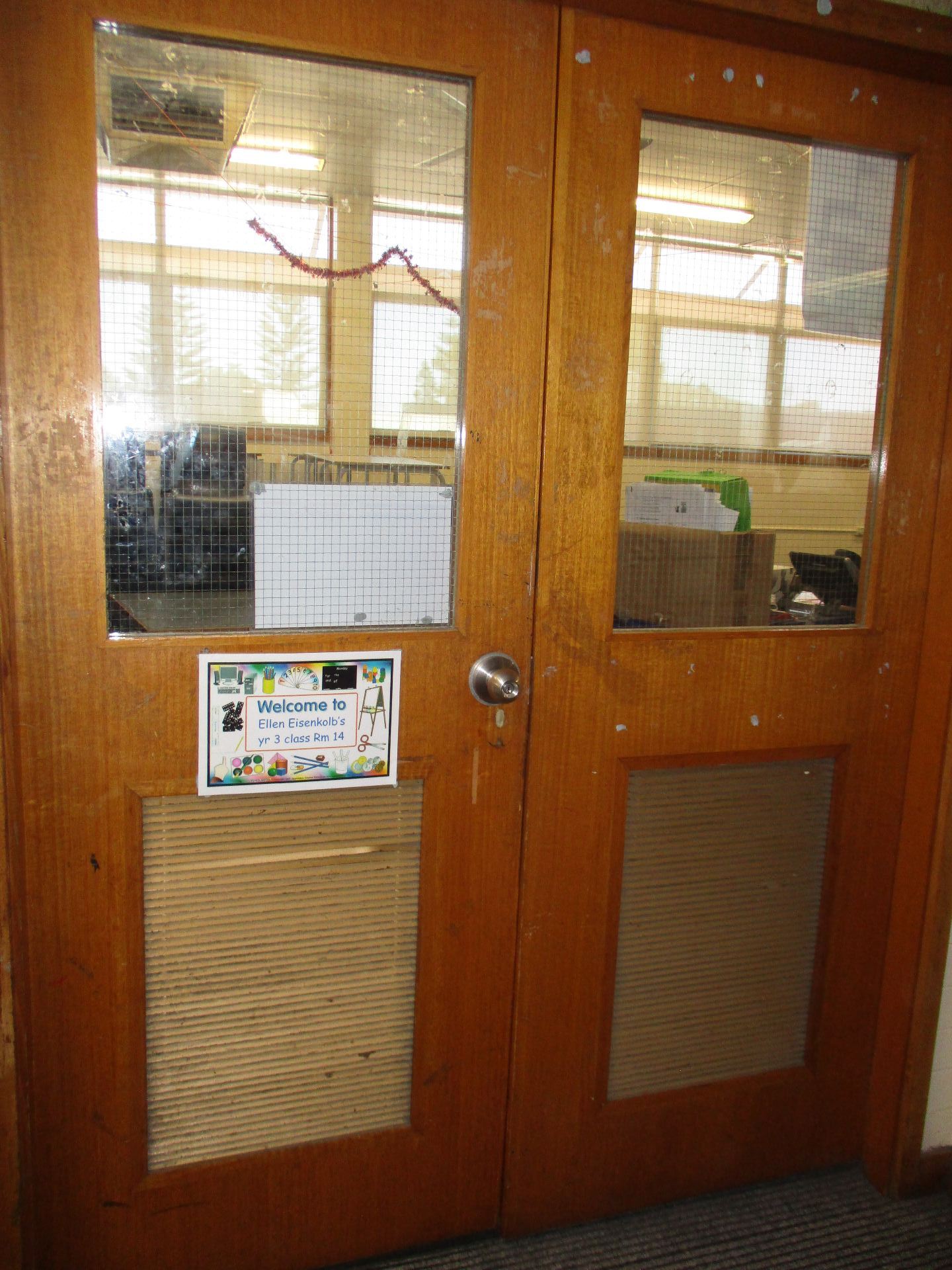 But as I shut my classroom door for the last time, with yet another tear in my eye, the love and respect that was showered over me during those last weeks will always remain with me. It gave me the strength to close that chapter of my life and to say. "Well, I reckon I did a pretty good job."
Thank you friends, colleagues, parents and children, I wouldn't change the the past forty years for anything. Now let's see what these new doors lead to!
" Good Afternoon Everyone."