About Ellen
So who is this teacher?
I have been teaching for a long time, 2017 marks my 40th year in education, and one day I reckon I might take the L plate off my door. But there is always something new for me to learn. I guess that insatiable appetite to know what something is and how things work drives my learning. I think asking questions is a fundamental part of learning. Being a teacher means I can get others thinking too and perhaps they will ask more questions, better still, they'll eventually discover the answers, and then a whole new set of questions will come up.
I began my career as a Junior Primary Teacher teaching at a few Elizabeth JP schools, I loved working with year 5 to 8 year olds. I was able to keep the same children from reception to year 2, as we had continuous intake with vertically grouped classes. I loved seeing the incredible changes kids underwent in their learning over three/ four years before I sent them confidently off to the primary.  However when I transferred to Grange in 1993 there was a fork in the road and I experienced a shift in my teaching focus.
At that time Grange was two schools and although I had been transferred into the JP section a mutual swap in the Primary sector with my replacement provided me with a decision. Do I take a new year level, year three, and an opportunity to work with the primary "big teachers", or stick to what I knew well and stay with JP kids … ooh scary stuff indeed, I was put out of my comfort zone! That was the first of many learning curves at Grange. Now I guess you are doing the maths and can work out I've been at Grange for some time now, aren't I bored with the same school? Well Grange is never static, the school has had lots of changes with leadership and direction and I have had fun learning to keep up, thoroughly enjoying the middle years sector with grades three and four. Of course that is where my passion lies now, particularly with the collaborative pedagogy that I've been constantly dabbling in, so enriching and rewarding. Do I miss teaching in the JP? I take my hat off to them now, cos I reckon my patience was left back up north and I am too old for five years olds now!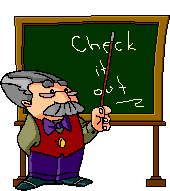 Do I have any other interests apart from teaching kids? I am filled with scientific curiosity, I think we live on an awesome planet so a lot of my interests are science based because I need to understand how Earth works.
I'm a part time amateur astronomer, but I don't get as much time to do that as I used to, (teaching does have some draw backs).
I've always been a geology buff so volcanology, earthquakes, plate tectonics etc is fascinating.
I love going to physics lectures, when the Higgs Bosun was recently discovered there was electricity in the air indeed. A lot of the science goes way over my head but that doesn't stop me.
I'm keen bush walker and I'm proud of my hiking achievements some of which are walking the Milford and Routeburn Track in NZ, the GSWWalk in Vic, The Sumarian Gorge, Crete, The Heysen Trail,  SA, Multiple Volcanic tracks on The Big Island, Hawaii.
I've just found out about the joys of snorkelling (blame Hawaii!) we call it underwater bush walking.
I do love gardening too and specialise in roses, I often bring them in during the growing season.
I'm also an avid reader which used to mainly read sci-fi or Star Trek to be honest, but now it's shifted to mostly fantasy.
Which leads to gaming, at the moment I am playing Defenders of the Realm. It's powerful stuff, a fabulous board game where I get to kill dragons and take on the roles of different heroes. But, I've been recently introduced to Zombicide, that is a great collaborative game!
Oh and I'm a great cook too, bottling the odd jar of quince jelly or three!
Now where there's a lot of science, there is SCI-FI, so yes I am a Star Trek nerd too. I can safely say that these are all heavily influenced by my fantastic husband Peter (all the fantasy and nerd stuff is his fault!)
A couple of years ago I got to combine a few of my favourite pastimes bushwalking/hiking, astronomy and geology all in one place, Hawaii. I took some long service leave and my husband and I indulged ourselves. I was in awe of the raw power of this dynamo, our Earth. Observing molten lava cascading into the Pacific Ocean was breathtaking. Standing on the three highest mountains on Earth (yep Mt Everest is 4th!) was a humbling experience indeed and watching the sunrise on Haleakala and set on Mauna Kea was an incredible experience. I'll never forget the Star Party at 9,000 feet, a bit chilly that, but it's the closest I'll get to the stars. 
Hey check out the volcano from vanuatu.
If I can pass on a little of my enthusiasm for learning to others I'd be happy. So I'll keep learning and share what I can.
Achievements
Well, making sure I have seen growth and progress for all my students is always on the top of my list to achieve, but on the way, other things do crop up. I have mentored many preservice teachers and taken various leadership roles. I have opened my classroom to groups of teachers to observe my collaborative methodology and had a collection of overseas visitors too. I have taken my kids to other many schools to talk about their work in teams. We have always been received warmly with enthusiastic responses and positive feedback.
I was very humbled in 2013 when the dear parents of my class nominated me for the Public Teaching Awards. After several nominations in previous years by equally persuasive parents, this time my name made the short list and I ended up winning the Western Adelaide Region Primary Award.
I was pretty proud when I heard that there were 700 hundred others nominated.  I was also delighted as my principal at the time, Frank Mittiga, also won the award for outstanding Principal in our region. We were able to celebrate together with our partners at a rather special night. I was indeed honoured. That would have to be a standout in my professional career.
How exciting was that night.
Still nothing beats the joy on the faces of my kids when they achieve their goals for learning or eureka, when they get that ah ha moment and they finally make connections.