Last term we learnt about how the Moon,
and Earth
spin and rotated in space. We also learnt that from all this spinning and rotating, the positions of the Sun and Earth played a big part in how we experienced day and night.
Relative sizes
It was important that we understand exactly how big these objects are. Now that is kind of tricky because we really can't see Earth as we are standing on it, as for the Sun and Moon, well at a distance they can play tricks on your eyes.
We are fortunate in our Solar System to have the Moon and Sun exactly where they are because they actually look the same size. We know the Sun is huge, but it is 400 times further away than the Moon. The further something is away from us the smaller it looks. That is why when he Moon moves in front of the Sun we get a perfect eclipse.
Actually things in space are big, really, really big in fact somethings are so big our heads can't get it at all. This is what we mean.
This slideshow requires JavaScript.
Checking this idea out
We had a go at using a basketball to represent the Sun and a tennis ball to represent the Moon. In teams we worked together to move the Sun away until it appeared to our eyes to be the same same size as our Moon.
I had my eclipse glasses handy so we all had a couple of safe looks at the Sun. Although this mighty sphere was shining brightly, it looked indeed no bigger than a full Moon. Some children even saw the Sunspots.
Understanding shadows
How much fun is shadow tag! But there is a lot of science in shadows.
Why don't shadows stay put?
On a sunny morning, we went outside and traced around each other's shadow.
Then we played some shadow tag. That was challenge, they never stayed put!
Back in the classroom we discussed and recorded what we thought we knew about shadows.
Time to return outside to checkout our shadows….oh no!  They had moved. We needed to trace them again.
We noticed that all the shadows that we could see had moved from the base. To start with, they were facing west, later on, they were moving Easterly. That was odd. Why did this happen? Ah, the Sun moved. Of course, that was it!  Or was it?
Time to get serious with a scientific investigation.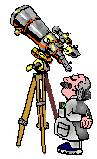 I gave each team member an investigation planner, together they discussed and recorded their plan. This is a summary of our discussion, once planning had ceased.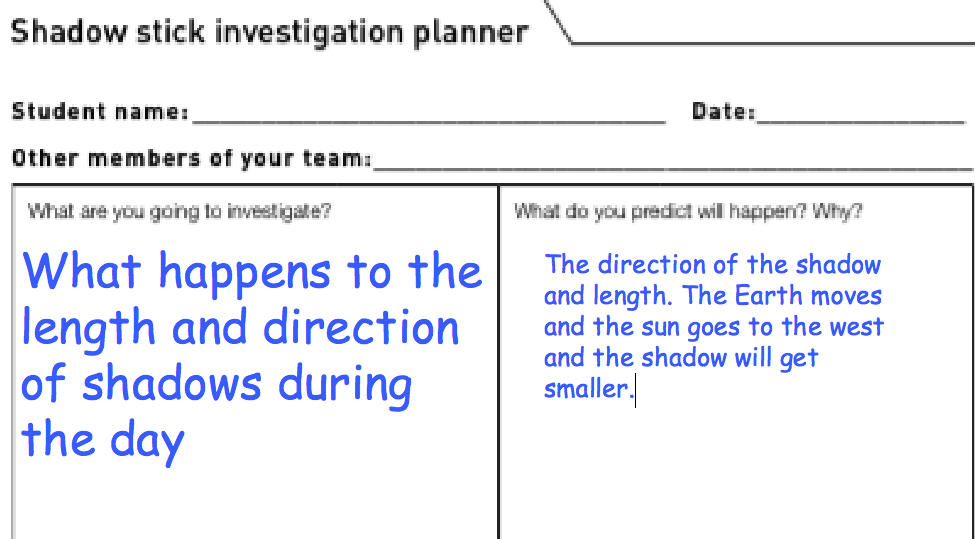 Luckily for us the day was one of the last sunny days before the cloudy days of winter settled in.
We went out every hour on the hour, as best we could, throughout the day, sharing jobs to complete the investigation. To make it a fair test, we needed to place the cardboard in exactly the same place, have the same equipment and record the shadow line carefully. Teams worked collaboratively to complete their observations.
This slideshow requires JavaScript.
The following day, in our teams, we analysed the information together.
This slideshow requires JavaScript.
We had some interesting data that we were able to place in a table and record graphically such as this example. We know that tables are useful to sort out information and graphs show us data that we can see clearly.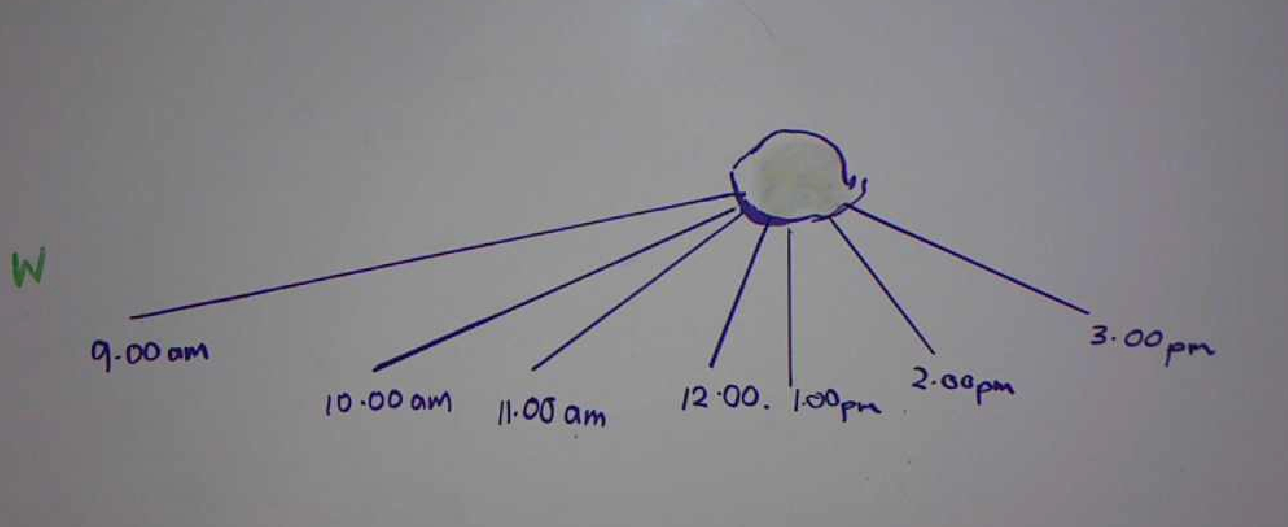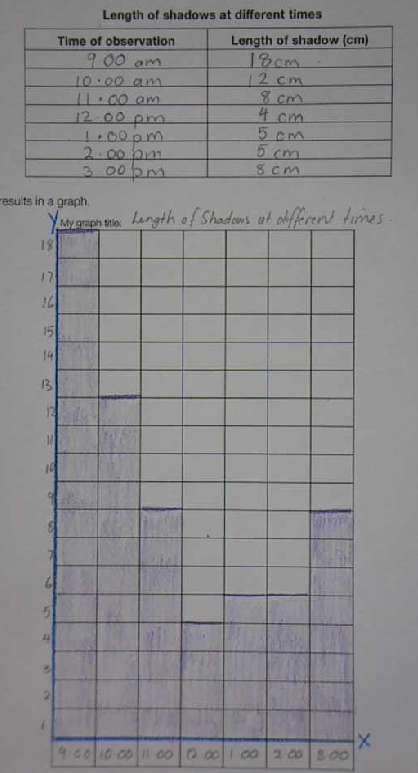 We discussed our observations and concluded that as the Sun moved across the sky from East to West, the shadows moved in the opposite direction. Our proof was the marks we recorded on our cardboard posters. We found out that the shadows were longest when the Sun was lower in the sky and shorter when it was high in the sky. Our proof was the measurements we took each hour. Our claim based on our data was that the Sun's movements caused all this. So the Sun did move!
But
We knew better though. Earth is really the object that moved, not the Sun, that object stays in the centre of our Solar System  and rotates. It is the rotation of the Earth that caused the Sun to appear to move in the sky, which then caused the shadows to lengthen and shorten.
You see we'd also been learning about the spinning and revolution of Earth. There was a lot to remember. Everything spins in space. You can get dizzy trying to remember everything.
We found this clip to be a great reminder.
We learnt a great deal about our neighbours in space and how they affected our life. At the end of the unit, I asked the students to design a scientific poster that explained how we get day and night. Here are a few.
Here are some things to think about.
What did you enjoy most about the science unit? Can you remember an impressive fact?
What didn't you like?
Are there things you still are curious about and have more questions?
How did you feel about giving your oral presentation?
What do you think of space and the things beyond Earth?
What impressed you?