Let's do Lunch, the Collaborative Way
We don't do class parties in our room, we have shared lunches! So at this time of year, we plan a collaborative shared team lunch.
Each team had to decide on their menu for Christmas lunch. Our school has a healthy eating policy and once a year we can have a red food day. However in this case they could only have one red food in their lunch. The menu needed to be healthy choices with one sweet.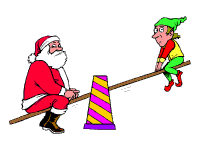 In their learning teams they needed to organise the food as well as the accessories such as plates napkins and utensils. Most wanted some kind of Christmas theme so decorations were up to them. It took real team work.
The biggest challenge was to cater only for four people. A few teams over catered!
They had plenty of time to set up, indulge in pleasant dinner conversation and clean up.
This slideshow requires JavaScript.
I loved the way the worked together thought together and acted together. A real collaborative effort.
Well done everyone I was impressed. We had some very festive tables indeed.