Respect, Friendship, Enjoyment, Diversity, Identity
These are the values that are at the core of what we do here at Grange Primary School.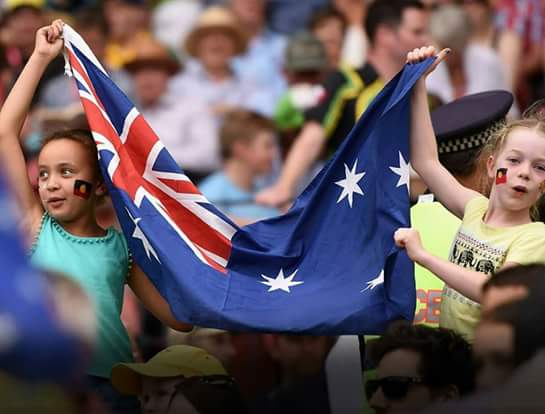 Cricket Australia will be promoting the Australia Day Match soon and they will be using this picture.
The two girls proudly holding the Australian flag are Jorja and Jordan both of whom attend Grange Primary School. Jorja is a student in our class, Jordan works in our Games Day Buddy class.
Both great friends and who, in a moment of time, have captured the essence not only of what our school values, but indeed what Australia does. I think this picture speaks volumes.
Thank you Jorja for sharing this with us, now we will share it with the world.
If you could put a slogan under this picture what would you write? Let us know.