Medals, medals everywhere.
We read, read, read. and finished our 
 Mr Weatherill must be happy with Room 14 at Grange
We proved to the Premier that we are indeed Super Readers, because we successfully completed our Premier's Reading Challenge. The year three and four classes got together today to acknowledge all our hard efforts and present the awards for completing this challenge.
First time participants received a certificate. We didn't have any first timers. However after completing the challenge two years in a row a bronze medal is awarded.
Riley was our Bronze Medalist, doesn't he look proud.
Finlay completed three years of the challenge and has earned his Silver Medal. Yay Finn.
However most of the class has received their Gold Medals for Four years of commitment.
Well done to – Ty, Hamish, Jack, Kiara, Tyla, Wil, Zahra, Ryan, Maggie, Jessica, Jorja, James Harry, Max, Nelson, Baylee, Lakeisha, Shayla,  Bella.V., Bella.Z., also to Ella, Mica and Pria who were absent .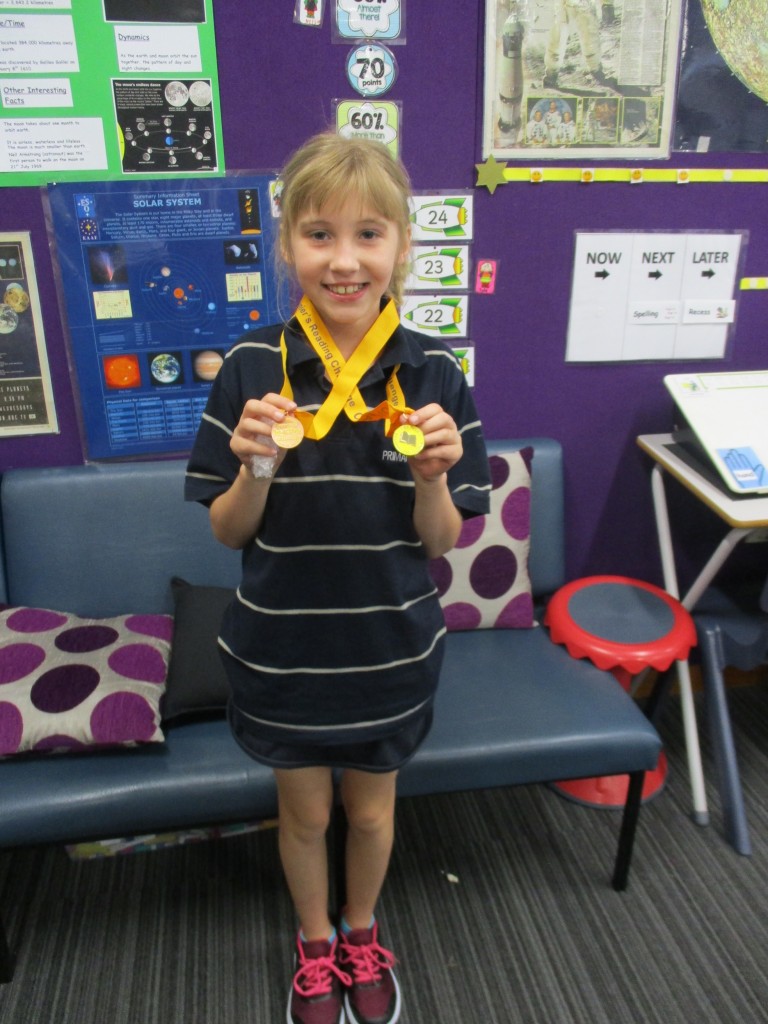 We had a special Champion Reader in Ruby who has completed the Challenge five times. Way to go girl.
But that's not all….
Our class doesn't just take reading seriously, we also take our fitness seriously too. So when were told we could do the Premier's
 Be fit Challenge we gave it a go.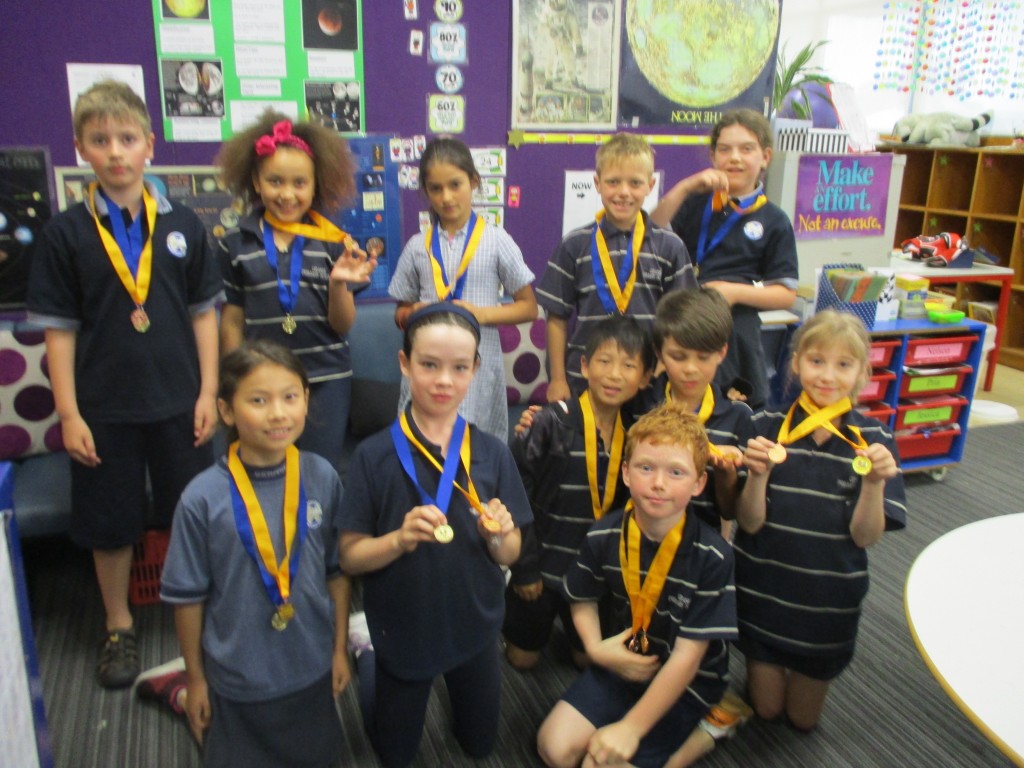 Ty, Jessica, Jorja, Wil, Tyla, Jack, Ella, Max,Riley, Bella.V., Maggie, and Ruby all received their Bronze Medals for their first go. Whoo hoo.
Lakeisha, Zahra, Finlay, Baylee, James, and Hamish were awarded Silver Medals.  Mica and Pria will get theirs on return from their holiday. Superb effort.
Our two classroom Chipmunks (they always giggle like the Chipmunks from Bugs Bunny) became our Gold Medalists. Now that's something to smile about .
Fabulous effort everyone. Keep up that positive attitude for next year. I am very proud of you all.
How do you feel about your efforts?
What kept you going when it was a tricky thing to do?
What would you like to say to the ones who didn't manage to complete their challenge?