We are so fortunate to have a talented Musician as our performing arts specialist teacher. Diana Busolin shares her music and performing arts skills with us each Tuesday. Last term Diana taught the children a wonderful song which was written by a DECD music teacher.
Changing your mindset and realising all things are possible has been a real focus for us here at Grange. Diana had been sharing with the children how elastic the brain can be, so the song  "The Power of Yet" by Kristie Fudge was perfect. It has a real strong message …  don't give up trying and have a go!
Brains are indeed muscles and they need to work. When we take a risk and have a go, we stretch our neural pathways. Sometimes we start new ones and other times we make older ones stronger. Things have to be hard, if it wasn't we wouldn't be exercising would we. What would be the point of doing easy stuff all the time?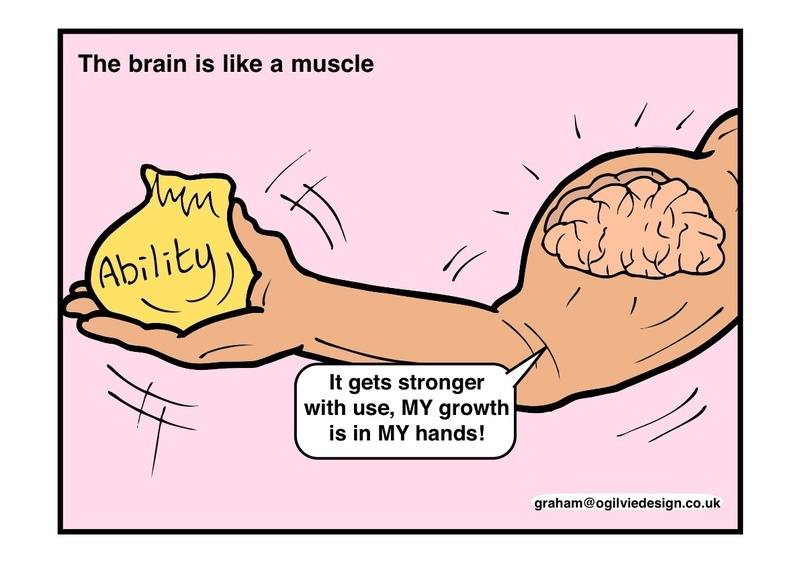 Well they took the message literally and had a go. They needed to work collaboratively together to learn the song and finally perform it. Imagine all the new pathways guys.
They were so proud of their efforts I was invited to come and see them. I was impressed.  I had my flip camera with me to capture their skills. Take a look. Tell us what you think.
Watch it here   The Power of Yet
What did you enjoy about that performance?
Was there a challenging part? How did you manage to sort it out?
Which part do you prefer to play?
What is your favourite part of Music?
Do you play a musical instrument? What do you play?